Best Hurricane Shutters
Installing the Best Hurricane Shutters in Orlando, FL
Everything You Need to Know About Hurricane Shutters
If you're looking for the best hurricane shutters for your home in Orlando, FL, Sun Barrier Products has you covered. Hurricane shutters are physical barriers installed to the exterior of your home or business to protect your windows or doors from damage during a hurricane or other type of storm. Choosing the best-rated hurricane shutters means your building will be protected against strong winds, high volumes of moisture, and flying debris. Our home protection experts are here to help you answer the question, "what are the best hurricane shutters?". Learn more about why you should have them installed, different types and designs of hurricane shutters, and why you should choose us for hurricane shutter installation services.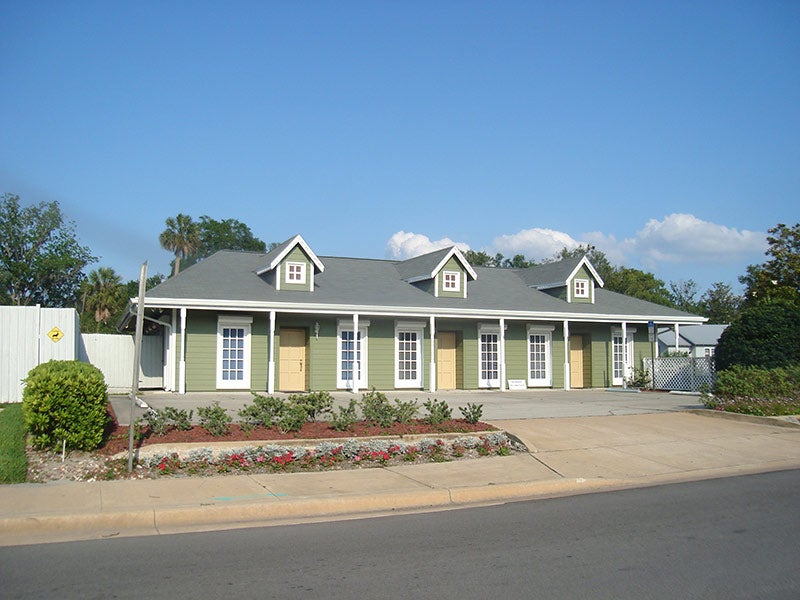 Why Install Hurricane Shutters?
If you've lived in Orlando for any length of time, you know how devastating hurricanes and tropical storms can be. Many years during hurricane season, several households are forced to evacuate their homes, and unfortunately, many structures don't make it. Weatherproof shutters can help your home endure these storms. They act as the first line of defense between your home and the outdoor elements to protect your doors and windows. Broken windows allow rain, wind, and debris into your home or business. Allowing those elements inside can put a tremendous amount of pressure on your roof and interior walls, making your building susceptible to collapsing. Hurricane shutters are the best way to reduce your risk of excessive damage.
Choosing the Best Hurricane Shutter Types & Designs
The good news is that you have choices when it comes to installing hurricane shutters on your home. You can have attractive and affordable storm shutters that protect your home from hurricanes. Learn more about some of the various types and designs of hurricane shutters our team can install:
Accordion Shutters – These hurricane shutters are permanently installed and retract when not in use. Accordion shutters are fast and easy to manually close when an impending storm is on the way. There's nothing to store away, and accordion shutters are affordable and effective at protecting your property.
Bahama Shutters – An attractive option, Bahama hurricane shutters cover the entire window width and allow light in when open. When you close your Bahama shutters, you can rest easy knowing you are protected from rain, winds, and airborne particles. These shutters are easily adjustable for privacy and comfort and come in a variety of styles and colors.
Colonial Shutters – Considered to be the most attractive hurricane shutters, colonial shutters are available in a variety of styles, colors, materials, and configurations. We offer the Cape Cod colonial shutter and the Nantucket colonial shutter.
Roll Down Shutters – Rolling shutters are installed above windows and enclosed in a compartment while not being used. These shutters lower to create a flat barricade over windows, similar to a garage door. Metal and polycarbonate shutters are available to provide excellent protection and security. Roll-down shutters are energy efficient and can be motorized and manually operated.
Storm Panels – This type of hurricane shutter is traditionally installed to protect windows and then removed when not in use. We do not recommend any DIY hurricane shutter alternatives because while they may save you money, they likely won't save your home from a devastating storm. Our team installs Snap Track hardware, an innovative type of storm panel.
Why Choose Us?
We know you have choices when it comes to the best hurricane shutter company in Orlando, but we're confident that Sun Barrier Products provides the best service in the area. We've been serving home and business owners since 1988. In addition to our extensive selection of hurricane shutters, we also offer Crimsafe hurricane protection, security shutters and screens, impact windows, entry doors, and more. We perform several services and repairs and work with the architect's plans. Contact us today to learn more or get started with hurricane shutter installation.